Translations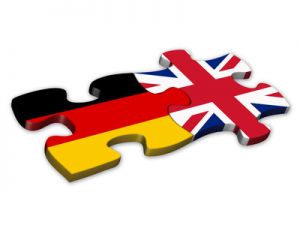 We offer a translation service (German-British/American English-German) for your Financial Documents of any kind.
Benefit from the know-how of JAB Consulting Solutions Ltd. We have not only translated numerous documents for clients, but we have also prepared financial reports in both English as well as in German, for over 25 years.
Knowing the terminology is a prerequisite for a correct translation. Through our activities as consultants in the field of Financial Reporting (IFRS, US-GAAP, HGB), we are familiar with the terminology, have the necessary understanding to translate the complex financial texts and are always informed about the latest developments in these fields.
Areas of expertise include but are not limited to:
Business reports
Audit reports
Financial reports
Financial statements
Corporate documents and contracts
SEC reports
Mergers & acquisitions
Due diligence reports
Please contact us for an estimate.
A man who can speak two languages is worth two men.

Napoleon Hill (1883-1970)
American author and early writer of personal-success books