Internal Control
Internal control review and documentation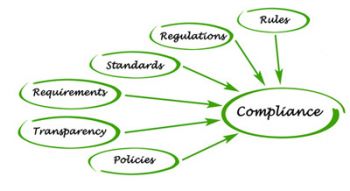 An internal control requirement never changes. The means with which the control is applied changes. In a dynamic changing environment the constant is the control itself. We cut though the modern day complex environment and keep the controls effective.
Sarbanes Oxley Compliance
The act imposes strict financial reporting requirements on publicly traded companies, holding them to a new level of accountability. Those companies must implement, if not already in place, policies and controls that demonstrate to investors the use of best practices in managing financial systems as well as in protecting corporate data and access to that data
Section 404 requires an Internal Control Report to be included in all annual financial reports. Created by a company's auditor, the document must present management's assertions about the design and operational effectiveness of internal controls at year end. Management must also evaluate the effectiveness of internal controls over financial reporting and disclosure controls on a quarterly basis.
Involved from the very beginning of the implementation of SOX 404, we are aware of all the pitfalls in complying with the Act. Our experience at numerous clients enables us to provide the solutions and enable you to fully comply with the Sarbanes Oxley Act.
Self audit checklist
Where a company has subsidiaries or business units not physically at the central location, the integrity of the processes is a local management responsibility and as such is required to be monitored reviewed and controlled.
The requirement of personnel having to sign off that their area of tasks and responsibilities has been correctly performed, will assist in controlling the integrity of the numbers and also determines accountability.
This will also identify any areas where Management needs to respond or investigate.
Self Audit Checklists potentially can be used by the organisation to cover non accounting areas to ensure compliance with Group and other external requirements.
We are experts in assisting management in defining, constructing, implementing and finally monitoring the effectiveness and completeness of this process.
The first rule of any technology used in a business is that automation applied to an efficient operation will magnify the efficiency. The second is that automation applied to an inefficient operation will magnify the inefficiency.

Bill Gates