Training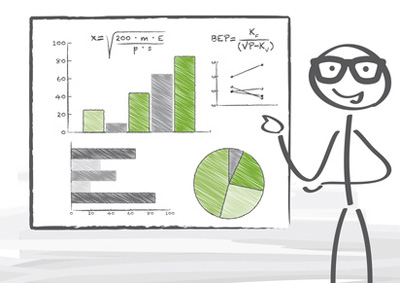 Accounting is a language unto itself. To become perfectly fluent takes a great deal of training and experience. Thankfully, non-financial managers, and other employees with financial responsibility, can learn to be conversant with the key terminology. The bookkeeping process is how day-to-day transactions are recorded. Balances in the various accounts are tracked and summarized in the financial statements. The financial statements bring the cycle full circle as they reflect the changes that happened during the accounting period. By understanding this cycle, you have a much better appreciation for the numbers on the financial statements, and you can use them to make sound managerial decisions.
We have more than 25 years of accounting experience, together with responsibilities for the training of new inexperienced employees. We can adapt this training to be business specific so your non-financial managers can clearly see the impact and implications of their daily activities and decision making on the financial statements.
Business English
There is no globally accepted definition of Business English, but it tends to fall into two main categories:
Vocabulary
Clearly, many of the English words used in business are specialised and would not be understood even by many native English speakers. Part of studying Business English is to study the vocabulary of business, which may itself be further specialised by activity or industry (banking, investment, import-export, oil, motor industry etc.).
Functional Language
Another aspect is the study and practice of the language and language skills needed to conduct various typically business functions such as running a meeting, negotiating or making a presentation in English.
We can help your staff develop their communication strategies with better understanding, speaking, reading and writing in English. Additionally for any communicator in the English language soft skills are also important and these can form part of the training. We can develop the course entirely to your business and professional wishes.
Which soft skills solutions can be combined with business English?
Presenting
Communication & Management skills
Writing
Meetings & negotiations
Customer service
Working across distances
Working effectively in virtual teams
English reports
Are your employees' letters and reports fluent and natural sounding?
Do their documents convey the message clearly and concisely and do they contribute positively to your organisation's image?
Too frequently, business letters and reports are written in an alienating, formal style, and because they are poorly structured, they do not guide the reader through the content.
When employees communicate clearly and concisely, the entire organisation benefits and so do its customers.
Why do your employees need English writing training?
Although writing is an important part of working life, few employees receive help with documents or writing guidance. Many employees admit that they feel insecure about their grammar and writing skills.
When we feel insecure, we tend to use overly formal phrases that leave the reader with a negative impression of the writer and the company. Because most people find writing reports difficult, they end up writing reports that are difficult to read. Sometimes report writing is made more difficult because the writer includes too much information, or information that is not arranged logically.
Unclear writing creates confusion, leading to more enquires for clarification, errors and complaints. All of these consume valuable company time.
Our writing training courses help participants gain confidence in writing.
In a few easy-to-learn steps, we can show your employees how to write quickly, naturally and fluently.
English tuition should ideally proceed from linguistic competence => linguistic awareness => cultural awareness => cultural competence.
A man who can speak two languages is worth two men.

Napoleon Hill (1883-1970)
American author and early writer of personal-success books